Dec 12
10
It was a beautiful day for the American Diabetes Tour de Cure. I was 5 minutes late for the start of the 12-mile Family Fun Run. I tried to sprint as fast as I could to catch up. After a few blocks I realized I was never going to catch up to anyone riding a bike, so I decided to enjoy a slow ride waving to the folks along the road. A man with his two children stopped me to invite me to ride in a 4-mile charity race on Labor Day. I was looking into a parade in Detroit or somewhere else, but I think I will do the race here instead.
I sprinted up a long hill on County Line Road and I saw a bike rider up by the light at State Street. I knew she was part of the tour since she had a number on her back, #473 I think. She wasn't making much ground and was really tired so I walked with her to make sure she was okay. She didn't have any water so I asked one of the neighbors for a bottle of water. He was kind enough to get one from inside the house and even apologized that it wasn't cold. One look at her bike and I realized she had been riding in high gear. I showed her how to use lower gears on the bike, but she still wanted to walk. I offered her a granola bars but she wouldn't accept it. When we reached Spring Street a lot of people honked and waved at us. She said she felt like she was with a celebrity. We ended up skipping the last loop of the course and cut across the grass to Westerville Central High School. I thought it was okay for a medical emergency.
I was a little disappointed that I didn't get to unicycle the 3.5 miles we walked, but I would never leave someone behind! I drank a bottle of water and then rode a little longer.  Now I wish I would have gone a half mile more since I'm that much shy of 100 miles, but that will have to come in the next ride.
Originally, I was a little perturbed at the folks running the event because the rider I helped didn't have water. However, after I finished the tour I overheard someone say there were still 30 to 40 riders 50-miles out. This was at 2:30pm when the race was to finish at 3:00pm. What I realized is that these riders and the young lady were in error like many people (and even clowns) that overextended themselves in these races. She didn't have her cell phone or water, plus she only trained a couple of miles around her neighborhood.
Tip: My suggestion to riders is to work up to riding at least 80% of the miles before you enter a race like this. For example, the young lady should train up to 10 miles around her neighborhood before her next attempt. Be sure to ride small loops near your home so you can stop at any time to rest or for more water.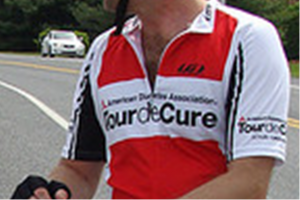 TOTAL 99.5 miles